Community is Critical
Podcast: Play in new window | Download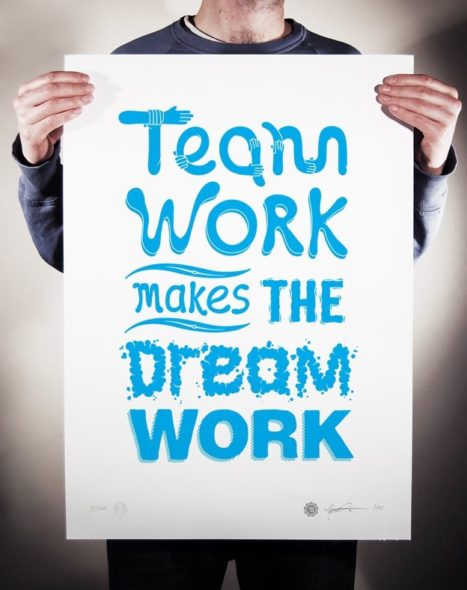 Have you ever been to a social event where you didn't know anyone?  It can be a little awkward can't it?  Or, it can be a little adventurous…Who will you meet?  What can you learn?  What interesting people are here that you would never otherwise have the opportunity to connect with?
A number of years ago I found myself in this very scenario.  I was working with a client in Atlantic Canada whom I had spoken to on the phone a few times, but never met prior to this encounter.  We spent the day together as I trained his staff and that evening he invited me to a surprise birthday party for a close friend of his.
I initially declined because I figured I would feel out of place, and people would wonder who the new guy was in the corner and why he crashed the party.  He explained to me that there would be over 100 people at the party and I would fit right in.  This changed things, so I figured it would be a great opportunity to meet and party with some friendly eastern Canadians.
So, that evening I found myself amidst scores of partiers enjoying live music, great food and beverage, and who were there to celebrate the life of their dear friend who, by the stories shared by many in attendance, had spent his 50 years making other people's lives better.  I felt honored and privileged to witness the community this man had built by caring for others.
It made me think, who would be at a party like this for me?  Have I invested my life in a way that has created community and made other people's lives better?
I ended up chatting with a certain man for an extended period of time.  It turns out he was a very well known and influential politician.  He has enjoyed a long and significant career in provincial politics having served as Minister of Finance, Minister of Education and other powerful positions of authority.
We talked about community, change, the political process and politics in general.  I judged him to be a man of high moral value and one who truly wants to work for the good of society.  I asked him a specific question,
"How do you maintain your vision and motivation to create positive political change in the midst of oftentimes ruthless, vicious, unfair and selfish political opposition?"
His answer caught my attention…
"By surrounding myself with like-minded, good people who will stand together in the midst of the opposition reminding me why we are doing this", he replied.
Wow – so simple, yet so profound.  I immediately saw how this was relevant, not just to those in politics, but to all of us.  I would call what he was talking about a "band of brothers", or a community of allies.  Sadly, most men feel like "abandoned brothers" and not part of a band of brothers.
But you know something?  We can't expect community to somehow magically form and then invite us in with open arms.  No, we must create community.  We must take the initiative to make community happen.  We must choose to reach out and connect with other men.
We must choose to meet together regularly, cultivating deep, open and honest relationships as allies in this adventure called the Kingdom of God.  Like Clint Eastwood said, "A man alone is easy prey."  Similar to my new political friend, we are the targets of ruthless, vicious, unfair and selfish opposition that we can not withstand alone – we need each other.  We must walk together as one in a community of allies.
Have you chosen to surround yourself with like-minded, good men who will walk with you in the midst of spiritual opposition and remind you why we are doing this?  If you have not, it is never too late.  Community is critical and it must be created.
Take the initiative and create a community of allies to help keep you envisioned and engaged in this adventure of walking with Jesus.  We are not meant to walk alone.  We must be united in community, walking together as one.
John17:11, 21, 22, 23
"I will remain in the world no longer, but they are still in the world and I and coming to you.  Holy Father, protect them by the power of your name – the name you gave me – so that they may be one as we are one…that all of them may be one…I have given them the glory that you gave me, that they may be one as we are one; I in them and you in me.   May they be brought to complete unity…"
Proverbs 27:17
"As iron sharpens iron, so one man sharpens another."
Acts 2:44
"All the believers were together and had everything in common."