Give Me Your Backpack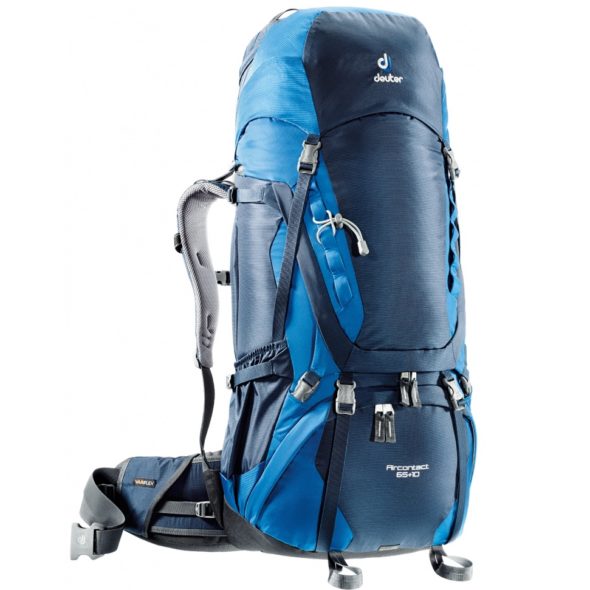 After graduating from UBC with a Commerce and PE degree, Anne and I got married, went to Bible School and then moved to Winnipeg to be with my brother and the church in Winnipeg.
I worked in business as an Account Executive, but had always believed that I was to teach.  So, after a few years I resigned my position and went back to university to get an Education degree.
This marked the beginning of a very profound period in my life.
While at the University of Manitoba getting my Education degree I started a prayer and Bible study group with Christians in the faculty.  During one of those meetings I had my first vision.
I saw myself hiking up a mountain wearing a great big backpack.  I came to a fork in the path.  One path went straight up the mountain, and the other went down into the valley.
However, it wasn't the paths that caught my attention – it was Jesus.
Jesus stood at the fork in the path holding a climbing rope and a climbing axe.  He held them out to me and said,
"Give me your backpack, all you need are these."
My first thought was, "I can't give you my backpack.  Everything I need for this trip is in there."
The vision ended.
As I began to unpack the vision, the Lord helped me to understand what He was saying.  The rope represented the Word of God.  The climbing axe represented the Holy Spirit.  The back pack represented all the things I believed I needed to accomplish during my life in order for me to be considered "successful".
What did I think I needed to accomplish in order to be a success?
A beautiful house in a beautiful neighborhood.  Nice vehicles. Meaningful work.  A good income.  Enough money to give away lots.  Cool family holidays.  A boat.  World mission travel.  A good reputation in the community.  Influence and favour in the community.  A ministry that makes a difference for the Kingdom.
The Lord was calling me to lay all of these hopes and dreams down and walk with Him – relying on His Word and the Holy Spirit.
It took me two years to come to the point of surrender.  At the time I was teaching in a private Christian school making $2,000/month.  We were raising a family on one income, and none of my hopes and dreams seemed remotely possible.
Jesus had to be enough.
The vision was clearly an invitation to surrender my life fully to Jesus.  I thought I had done that decades earlier.  I certainly had given my life to Christ years before, but now I was being invited to really "put my money where my mouth was" and surrender everything to Him – to transition from making Him Savior, to making Him Lord.
I had to decide whether or not He was enough.  Was I willing to trust Him with my life?  Was I willing to build my life on God's Truth – His Word – and to receive my life from the Holy Spirit?
Or, was I going to try to do life on my terms?  Was it God's will my way, or God's will God's way?  I had to choose to trust in His great goodness and His good greatness.  Could I trust Him with all my hopes and dreams?
It was an agonizing decision.  I knew ultimately that I needed to surrender completely, but the weight of it was a stark reality in the midst of my current work situation.
I believe this "fork in the path" is one that each of us must come to.  Will we trust God with everything?  Is Jesus enough?
The answer of course is "yes" – He is enough.  However, the fulcrum of our faith is our willingness to surrender our will to His.  "Not my will, but yours be done".  Wholehearted ongoing surrender is the mark of a Christ follower.
Jesus is inviting you to give Him your backpack.  What's in it?  Will you give it to Jesus?  Is He enough for you?
Matthew 16:24-26
"Then Jesus said to his disciples, 'If anyone would come after me, he must deny himself and take up his cross and follow me. For whoever wants to save his life will lose it, but whoever loses his life for me will find it. What good will it be for a man if he gains the whole world, yet forfeits his soul? Or what can a man give in exchange for his soul?'"
Philippians 3:7, 8
"But whatever were gains to me I now consider loss for the sake of Christ.  What is more, I consider everything a loss because of the surpassing worth of knowing Christ Jesus my Lord, for whose sake I have lost all things.  I consider them garbage, that I may gain Christ."
John 6:67-69
"'You do not want to leave too, do you?'  Jesus asked the twelve.  Simon Peter answered him, 'Lord, to whom shall we go?  You have the words of eternal life.  We have come to believe and to know that you are the Holy One of God.'"