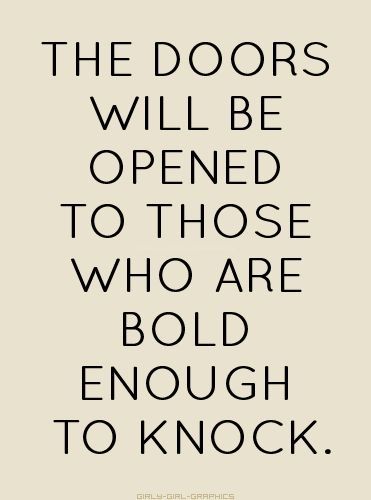 One in 10.  That was the average.
I was really discouraged.  I had been working incredibly hard to get this business off the ground.  We had 2 toddlers and no income other than what I hoped to generate with a start-up sports marketing agency.
MacLean Sports Marketing was a complete unknown in the world of professional sports.  The promotions I created were also unknown.  I was a huge long shot to succeed.  In fact, even my best buddy at the time bet against me,
"Who's going to want to buy those things?!"  And he came from the world of professional sports marketing.
However, I had no other options.  This was what the Lord had "forced" me into.  He closed every other door and told me to start a business creating and selling game day promotions to pro and semi-pro sports teams.
I know, I know – I thought the same thing, "You've got to be kidding me!?!"
So there I sat at a make-shift desk in the 500 square foot cottage on my in-laws farm that Anne and I now found ourselves living in.  Every morning Anne would have to get the boys out of the cottage so I could work in quiet to make phone calls and send emails on my brand new Digital computer with 4 Megs of RAM – cutting edge technology at the time.
Day after day I would knock on the doors of pro teams to sell my wares.  Multiple times I would have to knock on their doors just to find out who I needed to speak with, then many more calls to actually have a conversation with the person who had the power to make decisions.  Emails, phone calls, emails, phone calls – over and over again hundreds of times.
Amidst the myriad of attempts to connect and the dozens of pitches I experienced the odd success.  Yes, finally a sale.  I made sure I called my buddy after each sale to let him know he was wrong!
My conversion ratio was 1 in 10.  Every 10 pitches I would win 1 contract.  And those pitches took countless contacts just to get my foot in the door.  Lots of "knocking" on their doors.  I couldn't give up knocking – that was not an option.
This was it.  I did not have a plan "B".  This had to work.
It's amazing how motivating desperation can be.
I read a scripture recently that reminded me of this season in our lives decades ago…
Jesus was teaching the disciples about prayer.  He tells the story of a man who goes to his friend's house at midnight to ask for some bread to serve to someone who has come over after a long journey.  His neighbour tells him to go away because he's already in bed.
However, the man keeps pounding on the door.  He just keeps knocking.
The neighbour finally gets up and gives him the bread.  Jesus points out that the neighbour didn't necessarily give him the bread because he's his friend, but because his friend wouldn't stop knocking on his door!
Jesus then says that we need to do the same with God.  We need to keep knocking.  We need to keep asking.  We need to keep seeking.
Ask!  Seek!  Knock!
What have you been seeking the Lord for?  What have you been asking for?  How are you knocking on God's door?
Are you growing tired of seeking?  Are you giving up after a couple of knocks?
Jesus is inviting us to boldly and persistently pound on heaven's door.  Jesus is encouraging us to passionately persevere and ask our Heavenly Father for our needs.  But in particular, Jesus is encouraging us to ask for the Father to give us the Holy Spirit.
Don't be a timid door knocker.  Don't give up after a few knocks on the door.  If we're going to get hold of what the Lord has for us, and for others through us, we need to boldly keep seeking, keep asking, and keep knocking.  Don't give up!
We don't have an option.  We don't have a plan "B".  We must be desperate for God's provision in our lives.
Be bold!  Just keep knocking!
Luke 11:8-13
"I tell you, even though he will not get up and give you the bread because of friendship, yet because of your shameless audacity he will surely get up and give you as much as you need.  So I say to you: Ask and it will be given to you; seek and you will find; knock and the door will be opened to you. For everyone who asks receives; the one who seeks finds; and to the one who knocks, the door will be opened.  Which of you fathers, if your son asks for a fish, will give him a snake instead? Or if he asks for an egg, will give him a scorpion? If you then, though you are evil, know how to give good gifts to your children, how much more will your Father in heaven give the Holy Spirit to those who ask him!"
Hebrews 4:16
 "Let us then approach God's throne of grace with confidence, so that we may receive mercy and find grace to help us in our time of need."
Acts 4:31
"After they prayed, the place where they were meeting was shaken. And they were all filled with the Holy Spirit and spoke the word of God boldly."