What People Say about Dave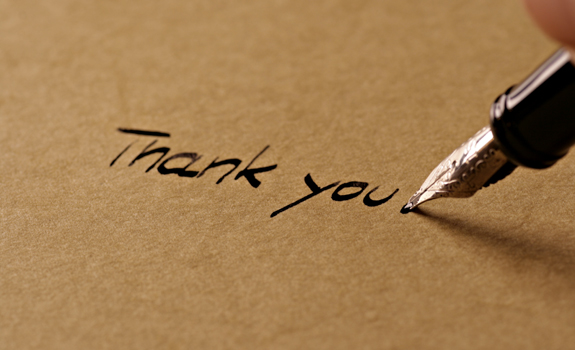 Here are some words from men who have had the opportunity to hear what the Lord has put on Dave's heart:
"Kermit the Frog observed that it isn't easy being green.  As a pastor, I observe that it isn't easy being a guy these days either…and I don't think I'm alone in my uneasiness. Most guys are just going through the motions of marriage, parenting, career and church and are living their lives in quiet desperation.  It is into this uneasiness that the Holy Spirit is using Dave McLean to breathe His wholeheartedness into guys one life at a time.  I've never witnessed a dead man being raised to life until I spent the day with Dave.  It was so cool to see dead guys brought back to life right before my very eyes. Being a guy is still not easy, but Dave gave us tools to enter the uneasiness and win."
Pastor Brad Watson, Lakeshore St. Andrew's Church, Windsor, ON
"Dave MacLean has a deep, holy and relentless passion to see men rediscover all they are meant to be as Sons of God! Even more, Dave puts his own skin in the game to see this dream become a reality. Dave continues to answer the call of God on his life to see men of God rise up and advance the Kingdom! He boldly declares the Truth of God's word surrounding this matter and then matches it with full-on, life-changing applications that are both challenging and inspiring. I know this to be true as he continues to inspire me to run my own race to win it!!"
Pastor Wayne Alguire – Trinity Baptist Church, Kelowna
"Dave MacLean is a passionate and gifted communicator who has the ability to address and provoke men over the issues they face.  By speaking their language, refusing to be hindered by taboos and utilizing the media they enjoy, David reveals some of the classic pits men fall into and challenges some of the age old lies they believe.  Through movie clips and sound bites – the language men understand best – David presents a compelling and honest message that is aimed at freeing men to be all that God has called them to be and plays his part well in exposing and defusing those factors which have created what one secular psychologist has called "the demise of guys".
Pastor John Micklefield – Gateway Christian Community, Winnipeg
"David Maclean is a gifted communicator,whose passion and conviction captured our attention immediately. David proclaimed the loud and clear truths of what it takes to be a real-man in todays culture. His unique presentation of the gospel inspired us to run the race, engage in battle and fight the good fight, to become the Godly husbands and fathers we were  created to be."
Reg Clayton – C.R.C.F. Church Men's Ministry Leader, Vancouver
"As a pastor I was greatly encouraged to see men in my church 'getting real' – the life and strength of our church has been significantly impacted.  The combination of superb presentations, supremely practical biblical teaching, transparency and time to process with God was amazing.  Personally I was deeply challenged and received profound ministry."
Pastor Terry Janzen – Riverside Community Church, Coquitlam
"The Wholehearted Men's Weekend is an excellent, anointed vehicle for propelling men into passionately pursuing Jesus as those who bear the image of God.  The weekend challenges men to fully surrender to the lordship of Christ, discover obstacles in their lives which hold them back from serving the Lord wholeheartedly, and engage courageously on the battlefield of life with faith.  As a pastor, it was an absolute joy to watch the Holy Spirit actively "turn on the lights" of revelation through the Scriptures, and bring about life transformation in the lives of our men."
Pastor Aaron Wiebe – Gateway Christian Community South Campus, Winnipeg
"Dave MacLean is a passionate, compelling and powerful public speaker. He teaches from the heart with courage, conviction and a wealth of life experience that he uses as examples to make his messages come alive. Even listeners with the shortest of attention spans will not have time to daydream. Dave MacLean is the most highly gifted teacher I have ever had the privilege to know. His presentation helped change my life."
Tim Shields – RCMP
"Dave's presentation was truly superb. The content, manner, and even the interaction with the translator were all aspects that were a 10/10 in my books. Very captivating, and I will NEVER forget: "courage is not a skill; it is not an ability; it is a choice." David not only stated it, but he demonstrated it. Well done."
John Brinkerhoff MD -Director, Hope For The Nations, Mexico
"Hi David, I just wanted to write and thank you for the super job you did at our recent men's weekend. The message was profound and yet your presentation and the illustrations that you used served to make easy to understand. More importantly the heart with which you shared made it easy to hear the Holy Spirit and respond to His dealings in our lives. God spoke to me through the weekend and, as a Pastor, I continue to have conversations with men whose lives have been impacted and changed in real ways as a result of what you taught.  It was a life changing experience for many of us and a great blessing to us all."
Associate Pastor Peter Todd – Gateway Christian Community, Winnipeg
"Dave MacLean delivers the most powerful message a man can hear because his words come directly from his heart. His passion and vision are readily shared and easily captured by all who listen."
Bradley Gay – Entrepreneur
"Dave is a dynamic personality who has a gift of communication for positive and timely wisdom. He is also able to focus on others and listen to them, and most importantly has an ear for God when He calls."
Craig Luciak – Teacher
"As a CA and lawyer, I have attended numerous seminars and conferences over 40 years. Dave Maclean ranks up there at the top of my list of honest, interesting, passionate and effective speakers. I first met Dave at his inaugural Men's Boot Camp in 2004 and my life was changed forever. I attribute that, in no small part, to Dave's speaking talents and am convinced are God-given and unveiled. I have since been able to experience his presentations on two more occasions and I would recommend David in this capacity without any hesitation."
Bob Chong – Chartered Accountant
"Dave's dynamic delivery is very engaging and kept me focused during his presentation of very detailed information. It was obvious to me that Dave spoke from his heart and that allowed me to open my heart to his message. Engaging and dynamic! Thanks Dave for your enthusiasm and clarity."
Bob Evans – Business Owner
"Dave's message invited us to join him for an expedition with the Father. Our travels took us to the deep valleys, the majestic peaks of our lives. We walked through dark forests and discovered peaceful meadows on the other side. I know the Father's love in new ways because of this journey, and trust I am now a better man."
Les Pilgrim – Retired business owner
"Dave has a unique ability to inspire both his audience and give them practical instruction on how to move forward in their lives and their walk with God. His blend of teaching and motivational gifts has impacted many people I know has had a significant effect on my own walk."
Ben Nyland – Business Consultant
"I have heard Dave speak a number of times now and each time it has impacted me in a very profound way. I would encourage everyone who has an opportunity to hear Dave speak to do so – it will be a life-changing experience for those who hear."
Stephen Davis – Entrepreneur
"In our country we face big challenges to overcome. Two of the most important are poverty and corruption caused by the absence of principles, responsibility and a selfish vision. Dave invited us to reflect about our terrorists – fears that destroy our lives and dreams, fear that blind us to see that true success is not to gain prizes but to help people around us. He invited us to stand on strong convictions and to embrace them in difficult times. Government, entrepreneurs, social leaders and students gathered to hear a message endorsed by acts. A very refreshing and encouraging message that dares us to change our world!"
Perla Barreda Vidal – LIBERTAD EN ACCION, México.