A Life of Repentance
Podcast: Play in new window | Download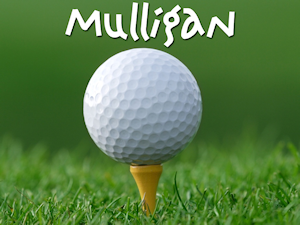 I had the pleasure and privilege of golfing Pebble Beach a while ago – one of the greatest golf courses in the world.  Spectacular scenery, challenging holes: an incredible experience.  And, you know what?  I shot par.  Yup, I shot par at Pebble Beach.
Pretty amazing eh?
Now, before you go thinking that I am an amazing golfer I need to tell you more of the story.  I didn't play Pebble Beach at Pebble Beach.  I played Pebble Beach at a hotel in Seattle – on their golf simulator.  I chose to play Pebble Beach out of more than 50 golf courses from around the world.
If you haven't tried out one of these simulators, they are quite extraordinary.  You hit off of artificial grass towards a huge video screen that projects computer graphics of the course accurately simulated through the use of GPS.  The computer is able to calculate the distance and direction of your shot as you watch the trajectory of your ball on the screen.
Your ball lands, you check the hole coordinates on the screen, pick a club and hit again.  I found putting the real tricky part, but you know what they say, "Drive for show, putt for dough."
There was one other part of the computer simulation that was particularly helpful for me to shoot par.  It's called the Mulligan button.  After every shot I had the choice of keeping my shot, or pressing the Mulligan button on the computer screen and shooting another shot.  I could choose to not have that stroke counted against me in my game.
I loved that button.  I must have pressed that button over 100 times.  I would hit a shot that I wasn't pleased with, press Mulligan, adjust my grip, my stance, my angle, and then hit again.  I did this over and over again until my shots started to get truer and farther and I needed the Mulligan button less.
As I was doing this I began to think that this is like repentance.
In life we do something that isn't good – our shot goes astray.  So, we ask the Lord to forgive us and to help us to change – to hit truer next time.  Then we take some sort of action to ensure that next time we "hit that shot" we get a better outcome.
You see, we are called to a life of repentance.  Repentance is a daily choice – a daily gift from the Lord to start again.  It's an ongoing gift of mercy and grace from the Lord to lay aside the sin that besets us and keep moving forward in the game of life.
Sadly, many people have a negative perception of the word "repent".  It can feel like someone is pointing a finger of condemnation at us, pointing out all our wrongs, all our sin, all our shortcoming, all our shame, all the things about ourselves that we don't like and we're not proud of.
Jesus doesn't condemn us though.  Scripture tells us that He didn't come to condemn the world, but that the world through Him might be saved.  Repentance is our opportunity to simply say, "Yes, I want a new start.  I want a divine do-over, a spiritual start-again, a miraculous mulligan."
And this is not a one-time offer.  We are invited to live a life of repentance.  We can choose to live with an ongoing attitude to lay aside the sin that trips us up and press on toward God's heart for us.
We are not perfect, and are not going to be this side of heaven.  So don't let your pride trip you up and prohibit you from feely admitting that you blew it.  Admit your 'sin', repent and embrace the grace that God has for you.
Your sin does not disqualify you, only your pride will, because that is what stops you from repenting and receiving God's forgiveness and grace.  Let's choose humility, freely admit and confess our sin so we can receive God's gift of life and grace.
Let's choose to live a life of repentance and receive all the life and grace God has for us.
Hebrews 12:1
"Therefore, since we are surrounded by such a great cloud of witnesses, let us throw off everything that hinders and the sin that so easily entangles, and let us run with perseverance the race marked out for us."
1 Peter 5:5b-6
"'God opposes the proud but shows favour to the humble.'  Humble yourselves, therefore, under God's mighty hand that He may lift you up in due time."
John 3:17
"For God did not send His Son into the world to condemn the world, but to save the world though Him."