Write to Remember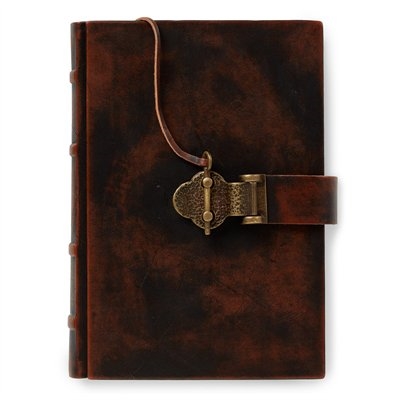 I had to buy it.  It was simply too cool to pass up.
But now that I owned it what was I going to do with it?  I had one already I used regularly, so why did I need another one?  Well, I guess I really didn't need it, I just really wanted it.
"It", is a journal.  But not just any journal.  This is an Italian leather journal with an antique metal clasp to keep it closed.  It looks like something a European explorer would have used to document his explorations in the new world.  It looks like adventure, it smells like adventure, it feels like adventure.
I love it!
And now I've finally figured out what to do with it…
Anne and I went for a holiday this summer to a resort on the sunshine coast of British Columbia.  Our goal was to simply unplug and take it easy.  We wanted to do some hikes, do a little kayaking, eat and drink, and rest.
With all the downtime we were scheduling to have I planned a little activity I've wanted to do for some time.  I've wanted to go through my recent journals and pull out the directional words the Lord has given me over the years.
So, I took my journals dating back 14 years and methodically went through them each morning.  When I came across something I had written down I believed God has spoken to me, like taking some kind of action, or praying for something in particular, or a prophetic word of encouragement or of direction, I wrote it down in my new "explorer's" journal.
What an experience.
It was amazing to look back over 14 years and see what the Lord has been speaking to me.  Much of it is very relevant to where I'm at right now.  And, much of it was also accomplished during that time frame.
I have to say, it was very encouraging.  It really helped me to refocus on the mandate God has given me.  It also re-energized me for the work the Lord is asking me to do.  I realized anew how critically important it is for us to remember what God spoken to us.
Why is it important to remember what God has spoken to us?
Well, quite simply so we can fully embrace what God's will is for us and for others through us.
One thing in particular was on my mind while I was working through my journals.  Someone had spoken to me in the recent past about the need for us to partner with the Lord in what He is saying to us.  For example, if God has spoken to you prophetically, what do you need to do to partner with Him in that?  To take hold of it in faith?
I realized I had been passive in a number of areas where God had spoken to me.  My thought had been, "Well, if God has said it then He is going to do it."  However, there was a role that I needed to play in partnering with God in it.
For example, over the years I discovered I had received a number of words about asking God for more of something so I could fully partner with Him in the work He was calling me to do with Him.  I discovered there were actually 13 things God has asked me to pray for more of, and I simply had not been doing it.
So, I am now praying for more anointing, authority, courage, faith, Holy Spirit, leadership, power, provision, revelation, strategy, vision, wisdom and zeal.  I want to ensure I am wholeheartedly partnering with the Lord as best I can.
So what has God said to you?  Did you care enough to write it down?  Have you taken the time to go back and read through what the Lord has said to you?
Let's care enough about what the Risen Lord of Glory has to say to us, to write it down.  God is speaking, are we listening?
Let's write to remember, so we're not destined to forget, and miss all the Lord has for us – and for others through us.
Psalm 103:17-18
"But from everlasting to everlasting the Lord's love is with those who fear him, and his righteousness with their children's children—with those who keep his covenant and remember to obey his precepts."
James 1:25
"But whoever looks intently into the perfect law that gives freedom, and continues in it—not forgetting what they have heard, but doing it—they will be blessed in what they do."
Jeremiah 30:2
"This is what the Lord, the God of Israel, says: 'Write in a book all the words I have spoken to you.'"
Deuteronomy 8:11
"Be careful that you do not forget the Lord your God, failing to observe his commands, his laws and his decrees that I am giving you this day."