Jesus In You and Through You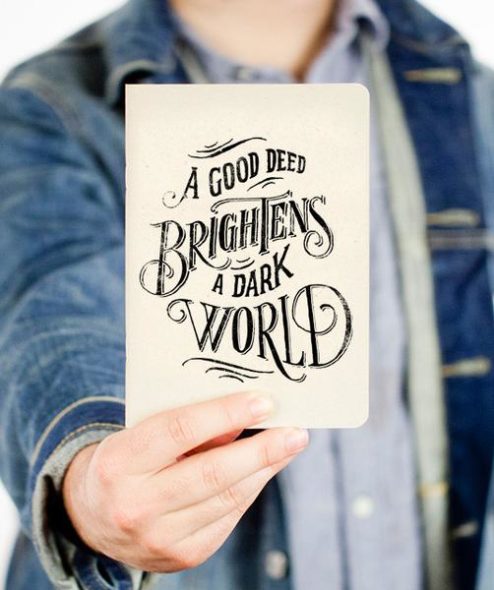 As we sat in the sunshine looking out at the beautiful calm waters of Okanagan Lake my friend looked at me and said,
"I don't think the enemy cares as much about Christ in us as he does about Christ coming out of us."
That is brilliant.
Scripture clearly tells us that Christ is in us.  The Spirit of the Living God is alive in us.  In fact, it is Christ in us that is our hope of glory.  The Holy Spirit is like a river of living water inside us.  The miracle of our life in Christ is that we are in Him and He is in us by His spirit.
According to Maslow's hierarchy of needs, the pinnacle of our human existence in Self-Actualization.  That philosophy is built on the tenants of Humanistic Psychology.  As followers of Christ our goal is not self-actualization, but Jesus-actualization – more of Him and less of me.  We want to see more of the nature and character of Christ in our lives.
Have you been uniquely created, and crafted in the image of God?  Yes.  Do you have unique gifts, talents and abilities?  Yes.  Do you have unique experiences and perspectives that have shaped who you are?  Yes.  And, it is through the uniqueness of who you are that Jesus wants to demonstrate who He is.
Do we have a sin nature we need to take to the cross?  Yes.  Do we have sinful habits and desires we need to surrender to Jesus?  Yes.  Do we need to continue to fight for freedom from the lies of the enemy, the lust of the eyes, the lust of the flesh and the pride of life?  Yes.
It is Christ in us by the power of His Spirit that cleanses us, and transformers us to be like Christ.  Our minds and hearts are renewed in Christ so we are more like Him.
And that is where the real power lies.
We must not stay in a complacent state of ignorant contentment to simply have Christ in us, but must endeavor to have Christ come out of us by way of a transformed life.  How do we live differently because Christ is in us?  How is our life in Christ put into action?
How does Jesus come out of us?
Scripture tells us in Philippians 2:12-13
"Therefore, my dear friends, as you have always obeyed—not only in my presence, but now much more in my absence—continue to work out your salvation with fear and trembling, for it is God who works in you to will and to act in order to fulfill his good purpose."
This is basically saying that Christ is in you through your salvation, and now you need to work out your salvation so Christ will be demonstrated through you – and God makes you both willing and able to do that.  Jesus wants to work through you to impact the people around you.
Jesus is in us so He can flow out of us like living water to the quench the thirsty souls of those in our spheres of influence and authority.
Jesus is in you so He can work through you.
Don't be content with simply having Christ in you.  Don't be content with simply being saved.  Now we need to work out our salvation so Christ works through us for the benefit of others.  We need to grow in our understanding of how Jesus wants to love others through us.
You may be the only Jesus someone every meets.
How will you be His hands, His feet, His voice, His arms, His heart for someone today?
Our prayer needs to be, "Lord Your Kingdom come and Your will be done in me and through me today.  Jesus, by the power of your Spirit would you work in me and through me today."
As James said, "…faith without deeds is useless."  Jesus is in you so He can work through you.  Let's make sure Jesus comes out of us in the form of love and good deeds toward others.
Jesus in you and Jesus through you.  Let Him out.
Romans 12:2
"Do not conform to the pattern of this world, but be transformed by the renewing of your mind. Then you will be able to test and approve what God's will is—his good, pleasing and perfect will."
John 7:38
"'Whoever believes in me, as Scripture has said, rivers of living water will flow from within them.'  By this he meant the Spirit, whom those who believed in him were later to receive. Up to that time the Spirit had not been given, since Jesus had not yet been glorified."
Galatians 1:27
"To them God has chosen to make known among the Gentiles the glorious riches of this mystery, which is Christ in you, the hope of glory."