Can I Pray For You?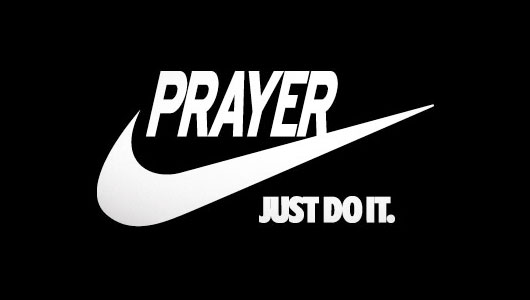 Strangers in Starbucks.
A buddy on my boat.
A good friend in his office.
A client on the phone.
A pastor up a mountain.
A new acquaintance at a church meeting.
What do all these people have in common?  Well, I have had the privilege and pleasure of praying for them at various times over the past week.
It's quite simple really.  I find myself talking with people who are facing challenges of all kinds:  starting a new business, moving cities, the rigors of everyday life, marriage troubles, job loss, health issues, stresses of all sorts…basically dealing with the stuff of life.  When we finish talking I ask a very simple, yet powerful question,
"Can I pray for you?"
I've decided as often as possible, and whenever appropriate, I will finish my interaction with someone by praying for them.  Most times these people are Jesus followers, but sometimes they're not.  In all the times I've done this throughout the years I have only had one person say "no".  So, I simply said that's ok, and prayed for them at another time when I was alone.
Do you struggle sometimes with how you can make a difference, how you can be a kingdom builder, a marketplace minister?  Well, I've found this is a simple, yet profound and powerful way to touch people's lives and facilitate the work of the Holy Spirit: care enough to ask questions and listen to people, then ask if you can pray for them.
Now, I'm not a prayer expert by any means, but I've had the privilege of being taught and mentored by men who are powerful prayers.  What I do know is this:  God responds to prayer.  By some incredible grace amidst His divine omnipotence, and omniscience the Lord of All has chosen to "limit" Himself to our prayers.
God has chosen to invite and engage us in His plans and purposes by asking us to ask Him.  Wow.  I know, it sounds crazy – part of how we partner with the Sovereign Lord in His purposes is to pray.  Listen, commune, and ask.
When we pray God moves.  When we pray the spirit realm shifts.  When we pray the purposes of God are released and things happen.  I'm no incredible man of faith and power, but many, many times people have said to me, "Wow, I really appreciated it when you prayed for me – my heart was really touched."  Is that because of my awesomely orated prayerful expression?  No, my simple sentiments synergize with the all-powerful God who moves in the heart of the focus of my petition.
This is awesome men.  How can we make a powerful and profound impact in people's lives?  Pray for them.  Ask them for permission to do so and do it right there out loud – let them hear you.  Don't make a scene, be discreet, but be verbal.
So, what to pray?
Well, here's what I do:  I try to pray scripture.  I thank God for how much He loves them, how He will never leave them, how they're not alone, how the Lord will provide for all their needs – I affirm God's care and love.  Then I ask the Lord to meet them where they are – whatever that may look like:  to provide encouragement, strength, hope, faith, resources, freedom, revelation, a job, etc.
I may do spiritual warfare and bring the cross of Christ between them and the strategy of the enemy.  I thank the Lord for this person and who He has created, crafted and called them to be.  I also always pray that God's Kingdom would come and His will would be done in them and through them.
I will also listen in my spirit for something specific the Lord may be asking me to pray or share – a scripture, a picture, a lesson, etc.  Then I share that too.  So, I listen in my spirit for some direction from the Lord and I pray scriptures.  Simple really.  But the impact is profound because of the work of the Holy Spirit.
So guys, let's go for it.  Let's commit to engaging with and listening to people – friends, family, strangers, employees, co-workers, etc – and simply then love on them through prayer.  The miracle of prayer is what God does in the heart of the person for whom we pray – and that's very cool to see.
This great adventure starts with a simple question, "Can I pray for you?"
Go for it.
Ephesians 6:18
"And pray in the Spirit on all occasions with all kinds of prayers and requests. With this in mind, be alert and always keep on praying for all the Lord's people."
James 5:16
"…the prayer of a righteous person is powerful and effective."
Mark 11:24
"Therefore I tell you, whatever you ask for in prayer, believe that you have received it, and it will be yours."