Couple's Boot Camp
This is not a marriage retreat – it's a boot camp that will empower couples to journey together as allies in the epic adventure of God's Kingdom in you and through you!  We have been retreating for far too long.  It's time to take back the ground we have surrendered to the enemy of our soul.
God wants to take you deeper.  This safari of the soul is designed for you to do just that – get your heart back and regain the ground the enemy has stolen.  This journey involves risk, demands courage and promises reward for those couples who step forward wanting more of God's heart for them.
The Wholehearted Men's Couples Boot Camp is a weekend quest into the recovery of your soul.  Through teaching sessions, films, guided periods of reflection and journaling, couples connections, question and answer, and alone times with God, we have designed an expedition of the heart.
The journey starts Friday night at 6:00 and continues through Sunday at 2:00pm.
Join us.  You will never be the same!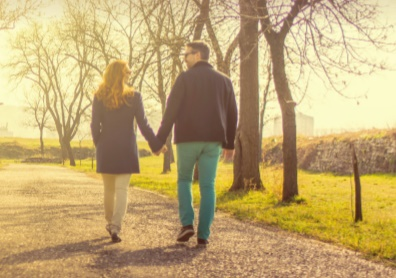 What participants of the Couple's Boot Camp are saying:
"A powerful and relevant weekend. It shifts perspectives and creates space for paradigm level conversation with your spouse that changes how you walk together."
Nicol, 2016 Couple's Boot Camp
"This weekend was a wonderful opportunity for my wife and I to draw closer to God, to engage the Holy Spirit, to break down barriers between us, and to debunk the lies of the enemy. This allowed us to draw closer to one another. We have a new refocused vision of the three strand relationship with God. I can't think of a more valuable weekend for my wife and I."
Jim, 2016 Couple's Boot Camp
"The format of working on our relationship with God individually and as a couple in order to better defeat the enemy's lies was profound. This was not the typical couples retreat."
Diane, 2016 Couple's Boot Camp
"I never thought attending the Couple's Boot Camp would draw us together like a did – but we ended up meeting each other on a much deeper level. My faith has been on fire, and this has given me more fuel to keep it going for a lot longer. I didn't realize the mistakes I was making as a husband and how a simple shift in mindset and heart could change so much."
Sean, 2016 Couple's Boot Camp
If you are interested in bringing a Couple's Boot Camp to your area, please contact gregg@wholeheartedmen.com.